"In the beginning God created the heaven and the earth." Genesis 1:1
"Honour thy father and thy mother, as the LORD thy God hath commanded thee; that thy days may be prolonged, and that it may go well with thee, in the land which the LORD thy God giveth thee." Deuteronomy 5:16
"Then shall the earth yield her increase; and God, even our own God, shall bless us." Psalms 67:6
Thank you, Mother of all flesh!
*
"KWORO KANGO song of the Caiapós Indigenous (Brasil) in the ritual of cassava. Adapted and arranged by singer Marlui Miranda.

KWORO KANGO is a propitiatory song by the Kayapó Mekrâgnoti who dance and sing for almost a whole day as a ritual of fertilizing the soil for planting the cassava seed. The song is sung by men and women, marked by steps of dances and typical musical instruments."
Moacir Silveira (YT)
*
*
*
… Ahh… the Sea!!!
I admire the sea and its fullness!
A large body of salt water, crystallized or flowing, cold, hot or temperate, dark or transparent;
Mountainous waves clash with rocks in rough embraces;
And it scatters by the beach like a cuddle in the sand!
Fertile womb of the Earth, intrepid, beautiful, vigorous, and mortal!
Like light, it is the basis of life, and nothing fears here on this earth.
It does not retreat; it does not submit to anyone;
Although, those who respect him, it allows to be navigated.
Only One; only One Person, detains the sea!
For He, it opens and closes;
Allows walking upon the face of his the waters;
Presents to the fishermen the food;
It calms down and be quiet, at His orders…
He is Who created him, and keeps him!
… And will continue to take him!
… Until the end!
…
*
*
*
I was born and raised among women who were micro-entrepreneurs, small merchants, here in Brazil.
They had to take initiatives; take care of themselves; do their own work, ahead of their homes, their marriage, their families, their children, relatives, and others — those were my Mothers !!
And for that, there was a great deal of self-surrender and sacrifices, of self and others.
And I, in search of my own way, took my life to understand this …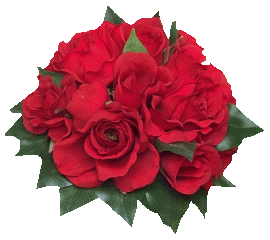 *